When confronted by a museum, art, for the viewer, becomes nothing more than a process of updating. The same invisible thread runs through everything, but remains elusive and unidentifiable in the process. Artists from each era try to grasp at this same thing, updating it to their own era, but somehow never quite identifying just what "it" is. The history of art becomes a long treasure hunt.
I was led back to an ongoing concern with influences; how does one update the work of their influences in a non superficial way? After all, art is a process of updating what has gone before. For instance, it would be very simple to take the most obvious stylistic element of Hiroshige's work, which is his distinctive, angular style of drawing.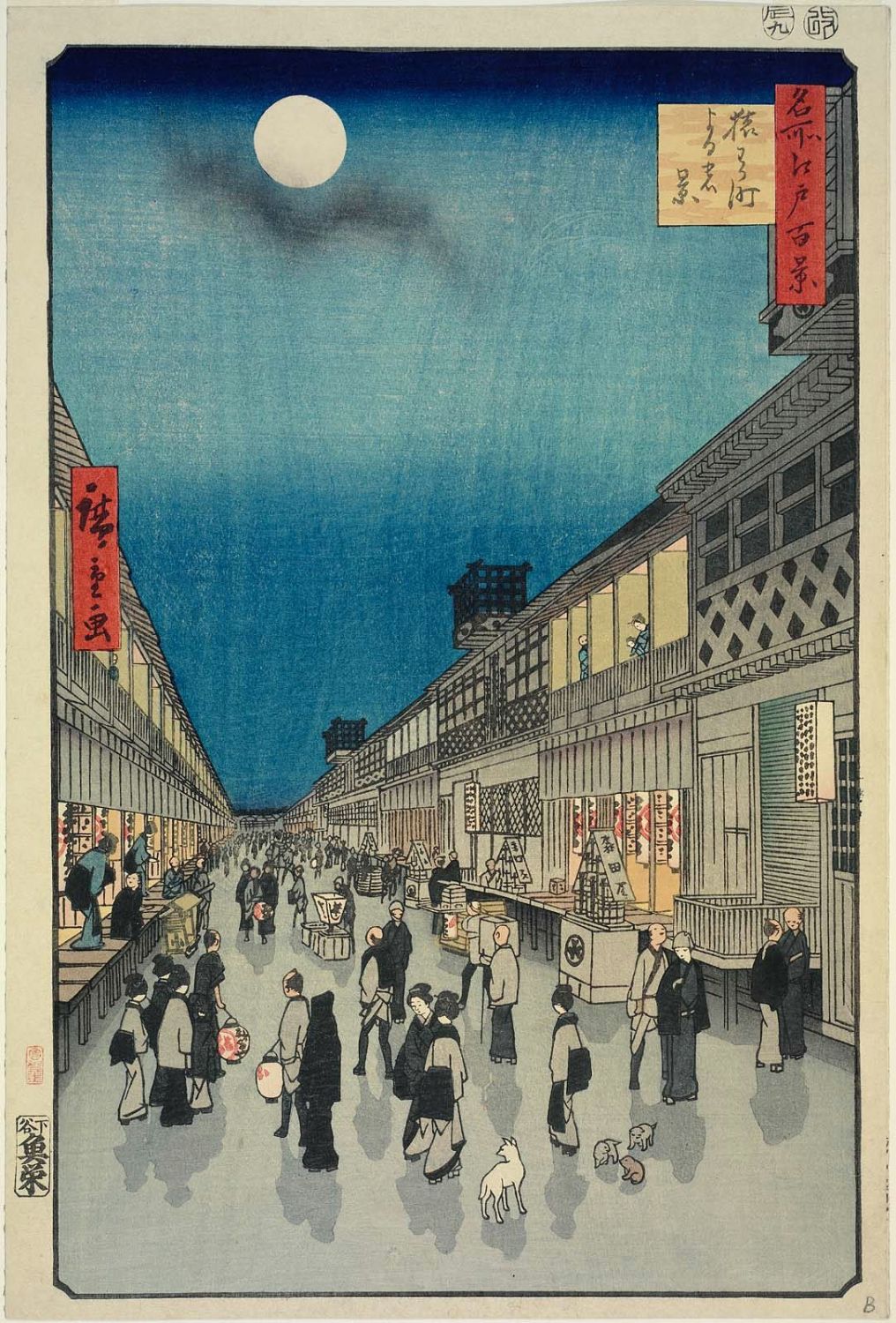 Saruwaka-machi yoru no kei
To respond to something properly, the concern must be with the underlying, deeper qualities. Looking further into the works suggested several possible ideas for a response; the urban subject matter; the sense of highly structured composition; and the use of series, which as a whole, gives a greater impression of place.
Kinryūsan Temple at Asakusa
I don't think so much of the Japonism of Manet or Van Gogh, as the true heir to the work of Hiroshige and Hokusai, as much as the works of street photographers. There are strong parallels between the focus on the urban world and the use of print, digitally and in the darkroom. In particular the work of William Eggleston or Harry Callahan, which has the same serene beauty and structured composition.
Detail from Caprice in Purple and Gold by James McNeill Whistler
William Eggleston, Untitled (Police Car, California)